Welcome to the CSEA Social Services Program
The Social Services division of the Center for Southeast Asians (CSEA) is a good resource for those in need of a variety of services. From the Victim's Assistance Program to those needing Transitional Housing Management services, CSEA offers a range of helpful and needed tools and resources.
CSEA Annual Achievement Report 2022
Social Services Programs for the Well-Being of the Southeast Asian Community
There are few programs available in the U.S and in Rhode Island for people of the Southeast Asian community. However, CSEA specializes in programs and services that help the Southeast Asian community with things such as everyday needs and basic living assistance.
A few of the programs and services CSEA can help with include:
CSEA also assists with programs such as transitional housing management and other social services, which may or may not include case management/drop-in follow-ups and checks.
Contact Us
Other CSEA Social Services Programs
There are many ways CSEA works to help the Southeast Asian community to continue being a respected part of the Rhode Island landscape. By empowering, supporting, and providing those in the Southeast Asian community with a hand up (and not a hand out), we all benefit and everyone wins.
From the Volunteer Income Tax Assistance (VITA) program to help with finding the right employment opportunities after getting settled, CSEA is here to help. If you live in or around Providence or the surrounding communities and would like to learn more, we invite you to visit the CSEA and discover what our Social Services division has to offer.
Call Us
CSEA: Programs That Work for the Southeast Asian Community
Welcome to the Center for Southeast Asians, and to your resource for help with a range of social services and support.
Our programs support community and economic development, community problem-solving, family harmony, and community well-being.
Our family support model works in collaboration with existing community-based services and systems. Services range from crisis intervention to support for basic needs. Contact us to learn more about signing up for services today.
The International Language Bank (ILB)
The International Language Bank (ILB) is a fee-for-service program that provides in-person interpretation, document translations, over-the-phone interpreting, and 24-hour emergency services by qualified experts. These services are offered to all members in our community who need assistance bridging the language barriers between providers/clients. We are currently offering over 20 different languages 24 hours a day, 7 days a week. All proceeds from the ILB go to support CSEA's other community-based programs.
If you would like to access our services or have any inquires, please contact: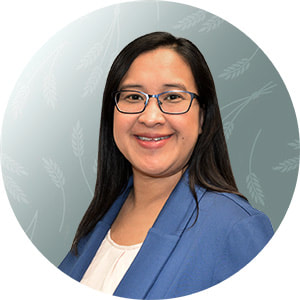 Kannyka Pouk
Director of Programs
[email protected]
Office Phone:
401-274-8811
24 hour service:
401-871-5633
Fax: 401-274-8877
If you are familiar with our services:
Please feel free to fill out this form. Fax to 401-274-8877 or email to [email protected]
We will confirm the appointment request shortly.