Social Services in Providence, RI
Volunteer Income Tax Assistance
As part of the Providence Earned Income Tax Credit (EITC) Volunteer Income Tax Assistance (VITA) Campaign, CSEA offers free tax preparation for low to moderate income individuals and families. This is a seasonal service, please contact us for current deadlines.
Service by appointment only: All individuals and families must bring all necessary paperwork with them. This includes:
All tax information forms such as Forms W-2, 1099, and 1098,

Bring Social Security card for individual filing and have the Social Security numbers of all family members, dependents or persons on your tax return

Birth dates of all children or dependents, and

Valid photo IDs for all individuals and their spouses.
1040H also known as the Rent Relief or Property Tax Credit:
Identification and Social Security Number

Need 3 rent receipts from 2021

The name, address and phone number of the landlord
Or if you own a house – the 2021 Property Tax Bill and proof of payment

2021 Award Letter from Social Security Office (showing how much you've received for 2021)

Direct Deposit info (if applicable)
Regular W2 and or 1099 income:
Identification (driver's license, state ID, passport)

Social Security card (copies or pics are accepted) numbers of everyone listed on tax return. We need to be able to make copies

Must know birth dates of dependents (birth certificate not required)

All income, such as W2 (if they had a job where employers take taxes out), 1099 for self-employment workers like Uber/Lyft drivers, DoorDash, Grubhub, interpreters.

Need to have list expenses if self-employed like mileage, cleaning supplies etc.

Direct Deposit information (from a check or phone app)
We will need one week to prepare and process your income taxes. Please provide a contact phone number in order to call and ask any necessary questions. Confidentiality is our priority.
​Interested in volunteering?
Contact:
Program Director: Kannyka.Pouk
[email protected], 401-274-8811
---
Victims' Assistance Program

Since 1991, CSEA's Victims Assistance Program has been active in designating victims of child abuse, sexual assault and domestic violence as priority crime populations. The agency has dedicated the program to educate the Southeast Asian community about the legal and emotional consequences of child abuse, domestic violence and sexual assault in the U.S., and the services available to these victims of crimes. Comprehensive and individualized direct services are available to meet the clients' immediate needs, guiding them in to their transformation in becoming survivors. CSEA provides a safe, culturally sensitive and language specific services to help victims recover from trauma.
Affordable Care Act
CSEA is a Navigator site to help consumers enroll in an affordable health plan. We help individuals and families navigate through HealthSource RI, which is Rhode Island's health plan market place. Once CSEA helps the client create an account and sign up for an affordable health plan, we will work to make sure that your family receives updates regarding any changes to your plan, update any changes in your household, and personally contact you and work with you individually.
Eligibility requirements:
Must be a U.S. Citizen or lawfully present

Must live in RI

Must not be incarcerated
​HealthSourceRI website:
www.healthsourceri.com [off-site]
---
The
Meals on Wheels
(MOW) program serves hot, prepared meals to individuals 60 years old or older. The Meals site currently delivers meals 5 days a week from Monday- Friday. The program serves as a social visit for many of our community's elderly.
Eligibility requirements:
​Program Coordinator: Linda Men
[email protected], 401-274-8811 x 228
What is SNAP?
The
Supplemental Nutrition Assistance Program (SNAP)
is a Federally funded program that provides nutrition benefits to low-income households to supplement their food budgets. These benefits are placed on an Electronic Benefits Transfer (EBT) Card once a month. The card is used like a debit card to pay for food at participating supermarkets, convenience stores and farmers' markets. In Rhode Island, SNAP is administered by the Rhode Island Department of Human Services (DHS). There's enough SNAP for everyone who is eligible. If you qualify, you'll get extra money you can use to buy food — every month.
Who is eligible?
Eligibility is based primarily on income and household size. Households may be eligible even if someone in the household is working or receiving unearned income, which is income received by a household member that is not working. Applicants can have a car, a house, and/or a bank account and still be eligible for SNAP benefits.
How much SNAP benefits can I get?
The amount of monthly SNAP benefits varies, and is based in a household's income and expenses. Benefit amounts change each year and when there are certain changes in the SNAP household. The amount of benefits each household receives is calculated by the DHS according to Federal standards based on the household's size, income and certain expenses.
How can CSEA help?
SNAP is critical for our clients and community members. Our staff regularly takes part in trainings with the Department of Human Services to learn the most up to date rules and guidelines for SNAP.
We assist clients in applying for SNAP benefits
We review clients who already receive SNAP to see if they are eligible for higher benefits
We help clients recertify when needed
​In accordance with federal civil rights law and U.S. Department of Agriculture (USDA) civil rights regulations and policies, this institution is prohibited from discriminating on the basis of race, color, national origin, sex (including gender identity and sexual orientation), religious creed, disability, age, political beliefs, or reprisal or retaliation for prior civil rights activity.
For more information or assistance, contact: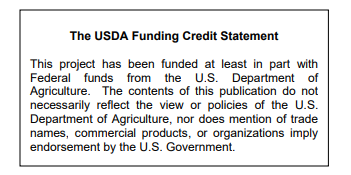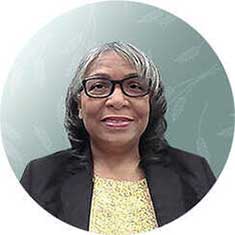 Mayra Garcia
Program Manager
​​(401) 274-8811 x250
[email protected]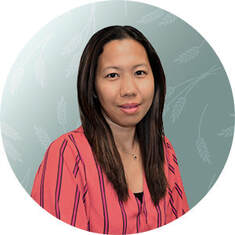 Linda Men
Program Manager
(401) 274-8811 x228
[email protected]